ADAC TOTAL 24H-RACE Nürburgring – Overall classification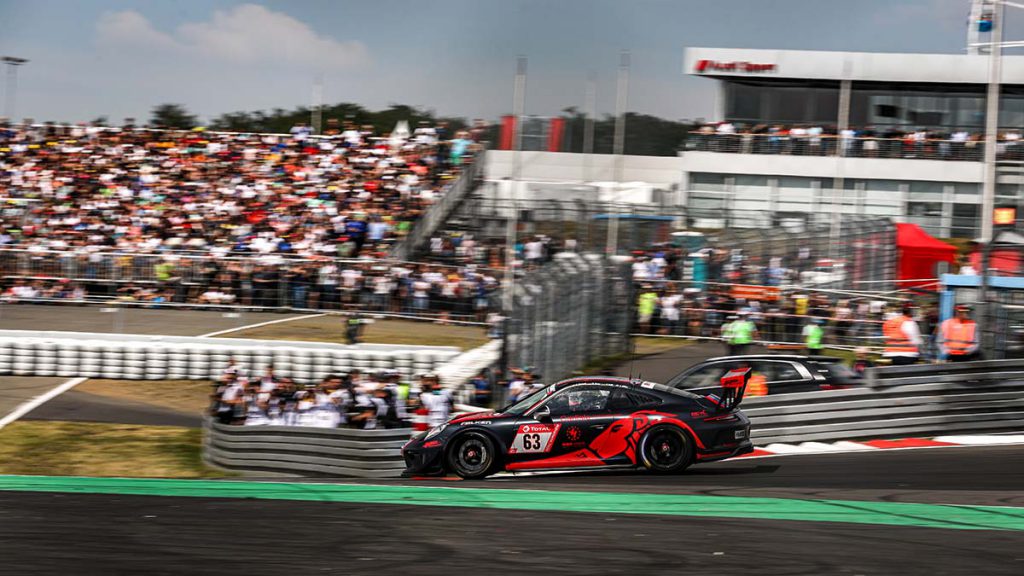 HUBER MOTORSPORT FINISHED THE WORLDS HARDEST ENDURANCE RACE IN P26.

Following a very close Qualifying which Johannes Stengel, Jon Miller, Patrick Kolb and Uli Berg finished in P3 in SP7 class and P32 overall, the Huber Motorsport #63 starting driver Patrick Kolb was unlucky. The team was forced to pit for repairs after unnecessary contact with another SP7 car. Thirty minutes later the comeback was bound to begin – 22 hours were left to climb back up the order from P151. The whole team did a fantastic job and enabled the 911 GT3 Cup Porsche to finish in P5 in SP7 class and P26 overall.