HUBER MOTORSPORT – VLN CHAMPIONS IN SP7 CLASS!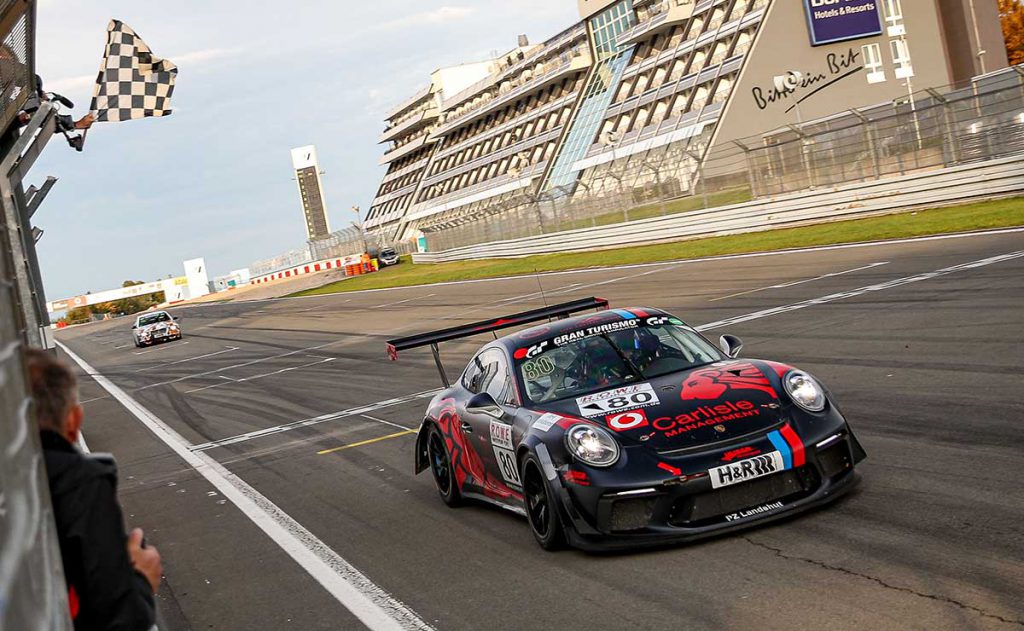 Patrick Kolb and Andreas Simonsen are the 2019 champions in SP7 class, followed by Lorenzo Rocco di Torrepadula on P2.
Without even competing in the final round of the season, the both Huber Motorsport drivers scored enough points to win the title. Lorenzo Rocco, who normally completes the #80 Porsche 911 GT3 Cup driver's line up, missed VLN 5 and therefore ranks on P2 in the championship with only 2,5 points missing on his teammates.
Foto: 1VIER.COM